In the Insights view while SQL querying, it is possible to define custom parameters (example bvg_user and example_bakery_user in the screenshot below).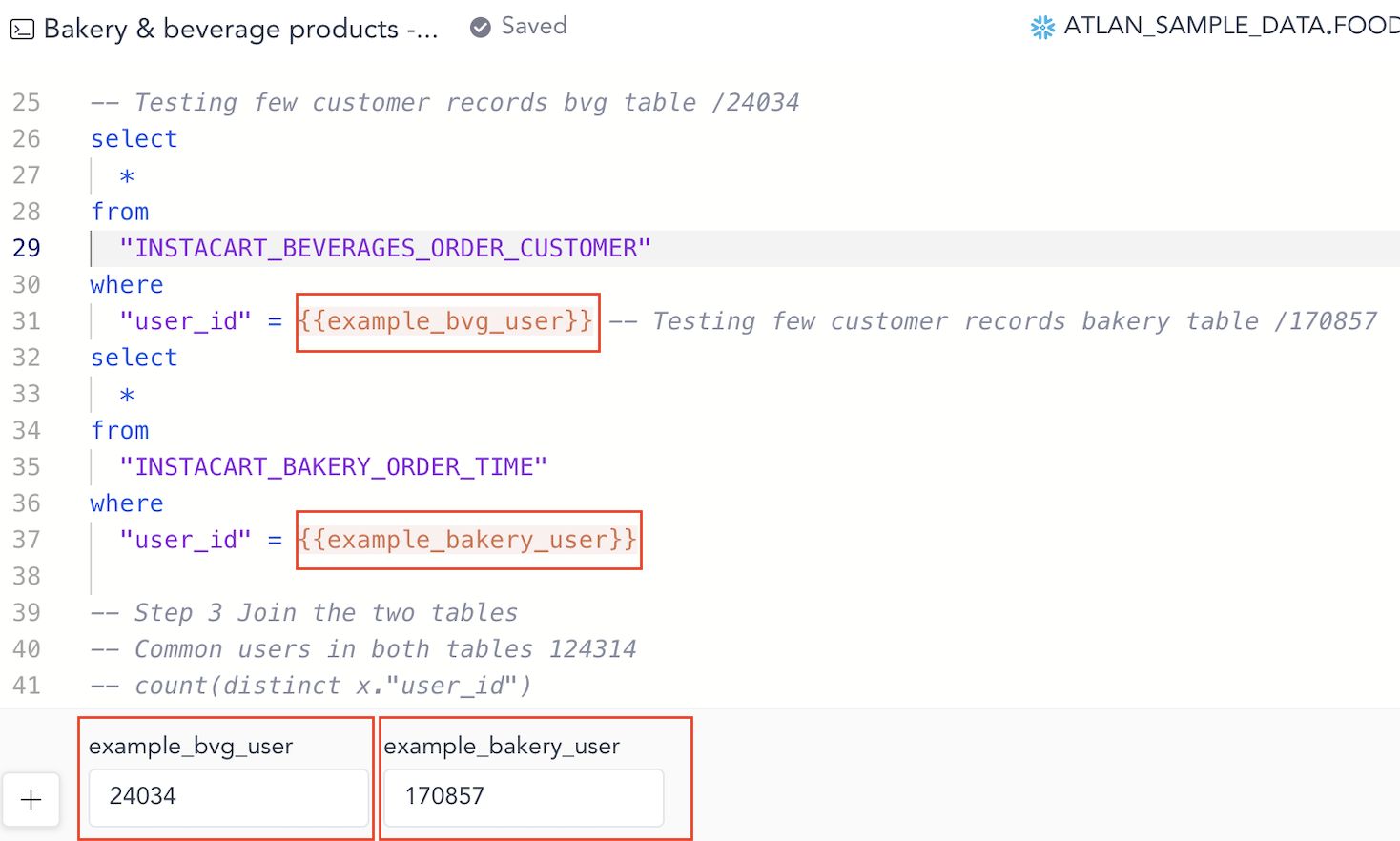 To make the query interactive and dynamic, you can incorporate these parameters in the query and define the values for these parameters.
Additionally, you can specify the data type for the parameter.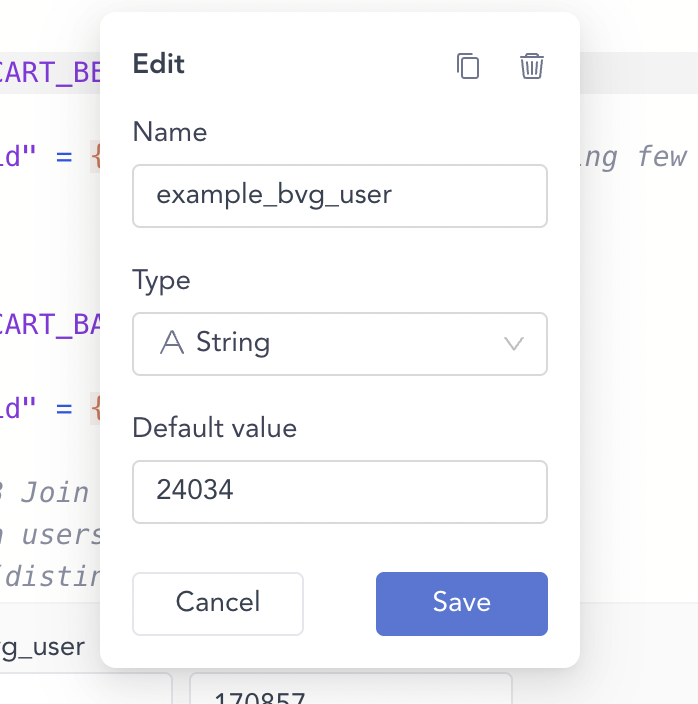 The same is true for using the Visual Query Builder.

By providing accurate values for the parameters, your users can self-serve and curate saved queries and insights in Atlan.