✅ What are certificates?
How many times has someone complained to you that the data is incomplete or has issues? And how many times was your response, "It's still WIP" or "You're using the wrong data, use this data instead"?
Quite often, right? How convenient it would be if the data could answer these questions by itself!
Certificates in Atlan can solve for this. The tags help users to quickly identify if the data is ready to use, has some issues, still has work pending, or has been deprecated.
You can give 4 status tags to any data asset:
✅ Verified
⚠️ Draft
🗃️ Deprecated
❓ No Certificate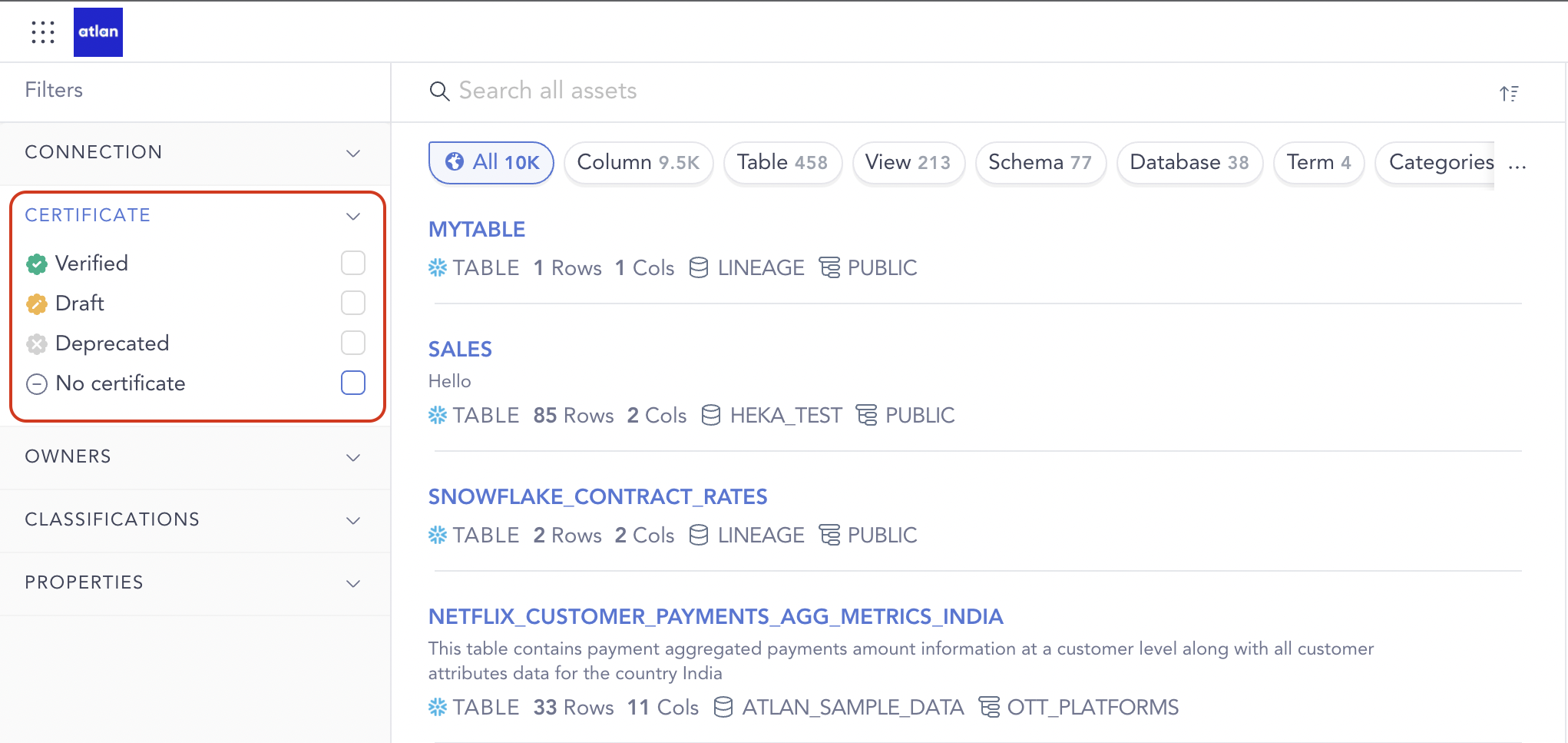 💡 Spotlight: These certificates can also be used to quickly filter data assets on the Assets page. This helps build users' trust for your data assets.
🏷️ How to assign Asset Status Tags
Just follow these steps to add or update status tags on your data assets.
Step 1: Click on the asset
Click on the asset to open its "Overview" page.
Step 2: Open the Certificate section
Navigate to the "Certificate" option in the right panel, and click on the "+" button to add a certificate.
Step 3: Select the correct status
Once you select a status for your data asset, you will get a pop up that your certificate has been saved.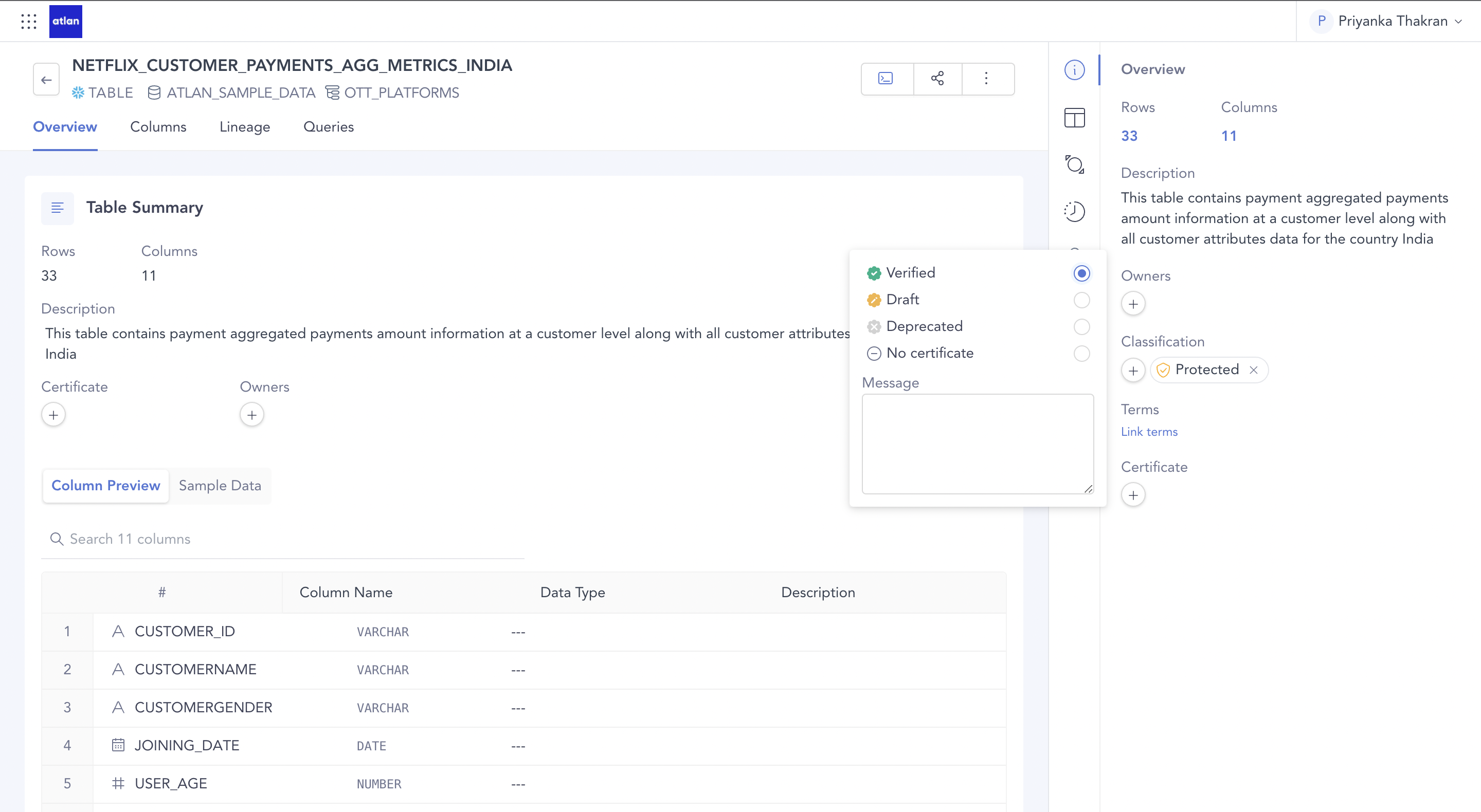 That's it! Now your data can speak about its status for itself 😎