After you've discovered an asset in Atlan, select it to open the asset profile. This view gives you all the context you need about the asset. 😎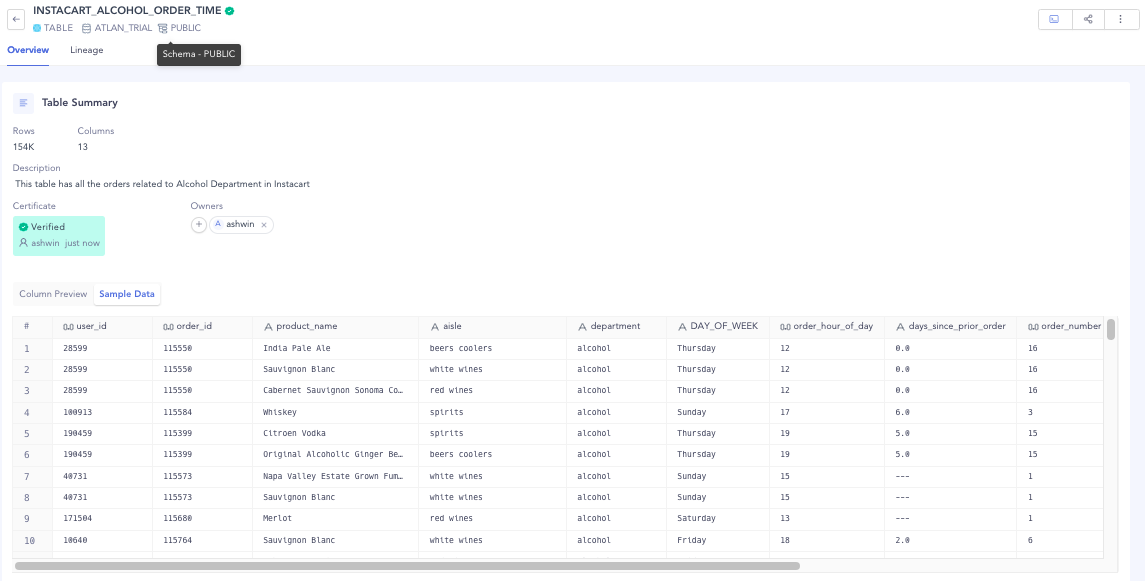 ⚙️ Components of an asset profile
🔍 Asset summary
This section shows important details about the asset:
Number of rows and columns
Short description of the asset
Whether the asset is certified for usage (i.e. verified, work in progress, deprecated, etc.)
Owner of the asset

👀 Column preview
The "Column Preview" section gives the meaning or definition of all the columns in a data table, as well as important information like the column's data type and short description.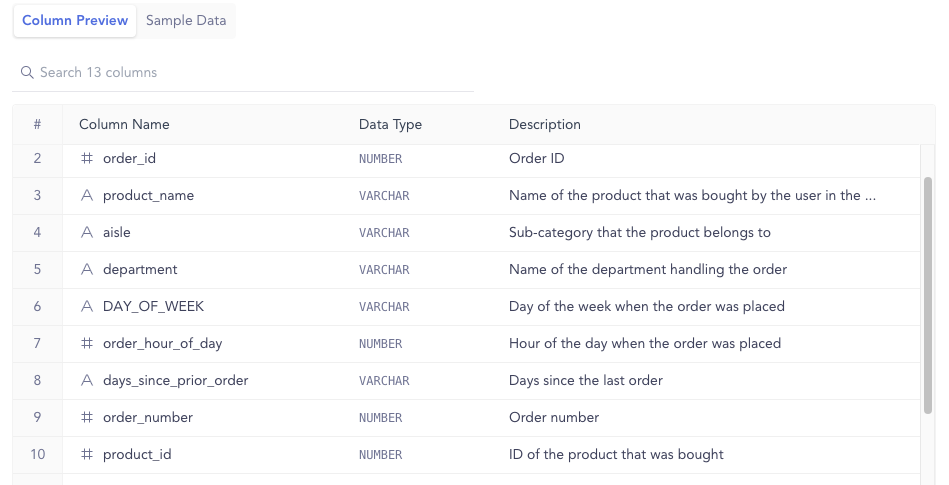 🔢 Sample data
The "Sample Data" view shows sample data for the asset. This helps users understand what kind of data this asset holds.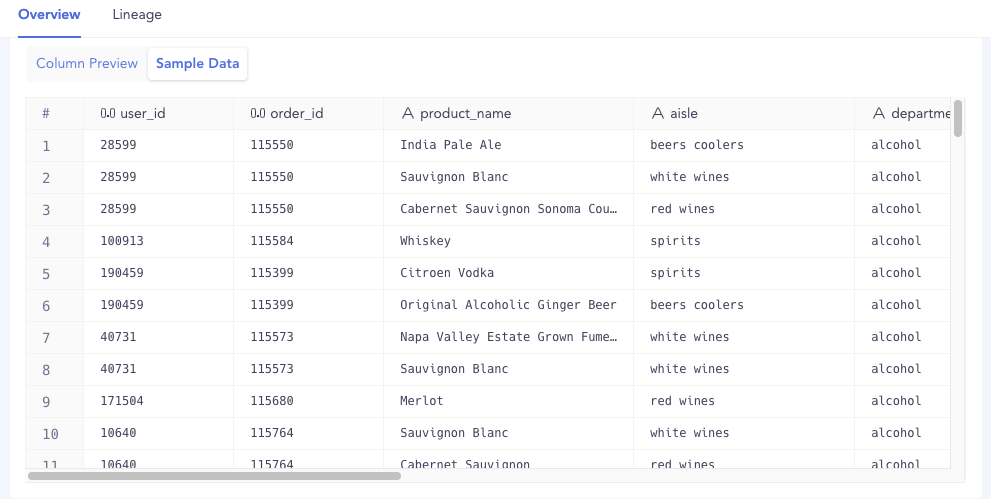 📃 Readme
The Readme serves as a wiki for the asset. It's a great place to crowdsource all the tribal knowledge and context that different users might have about the data asset.